Hello…hello!! It's me again! Just wanted to stop by to show you the card I mentioned on Monday's post. I promise I will keep this short but sweet! I know it is a little bit late.

So, here it is!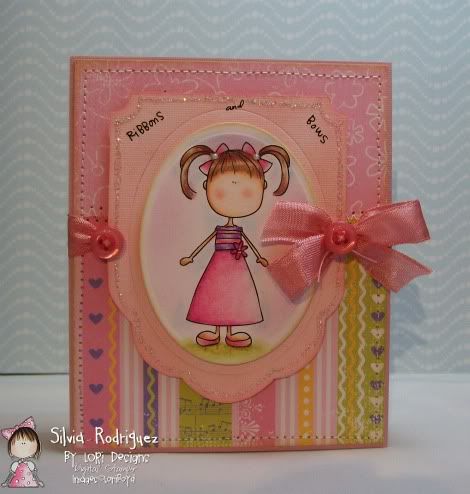 Today's card features a darling image called Lollipop Amy. She is one of the new images from our By Lori Designs May release.

As usual, I colored the image with my prismacolor pencils ~ can't live without them!!!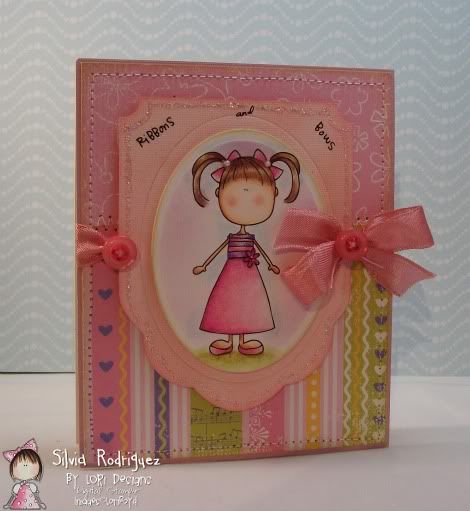 Besides the colored pencils, I also used vintage ribbon, buttons, glitter, pearls, and one of the spellbinder large scalloped ovals. The patterned papers are from Little Yellow Bicycle, in case you wanted to know that!
Okay girls, I am off to continue working on another project I will be sharing soon!
Thanks for stopping by and for your lovely comments ~ I truly appreciate them!
Good night!