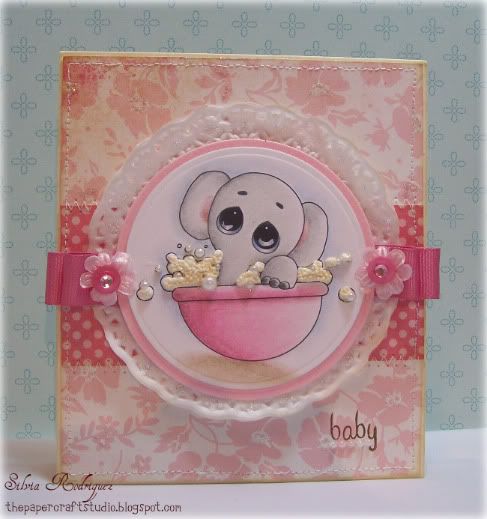 Oh, how I love to make baby's cards. I think that is because I love pastels colors, they are so soft and delicate. So, it was easy to select papers for this project and not to mention the embellishments. As you can see, I used tons of glitter and several pearls on it.
Here are more pics from different angles so you can see some of the little details on my card.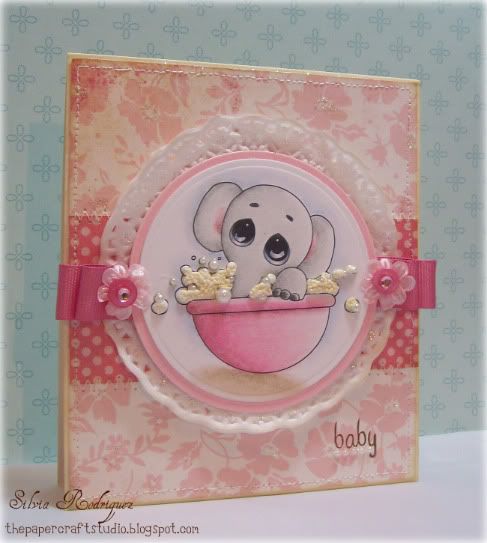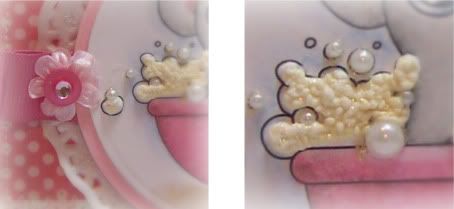 As usual, I colored the image with my colored pencils and gamsol. I added some stitches and liquid appliqué to create the bubbles.
I love the little paper doily! You can find these at Michael's. I have been saving them for a while and finally decided to use them on this card.
Thanks for stopping by and for all your sweet comments. Have a wonderful day!!!