Hello everyone!!! It's Monday again, and you know what that means… yes, it is time for a new challenge over at The Pink Elephant blog! Also, today marks the end of my term as a designer for The Pink Elephant blog. All I can say is that it has been such an amazing experience that helped me to grow in so many ways.

So, thank you Lori for the opportunity you gave me to be part of your fantastic and super talented team. I am very happy to be able to share with all of you one more project inspired by this week's theme challenge ~

Teacher Gifts

. Here it is!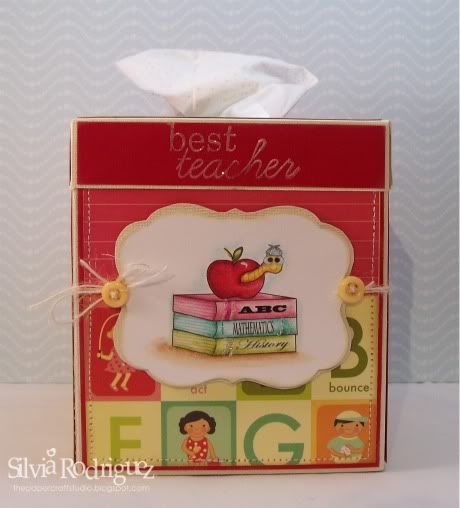 Ah, how I love to create this kind of projects. It is so much fun to work with templates! ….And what can I say about that super adorable image provided by this week's sponsor ~ Inktegrity. Love the little bookworm image!

It is the perfect focal point! Don't you agree with me? Anyway, all the coloring was done with colored pencils.
If you like the little tissue box cover, you can find the template here! The papers are from Cosmo Cricket and Pink Paislee.
Here are more views to see the little details on it!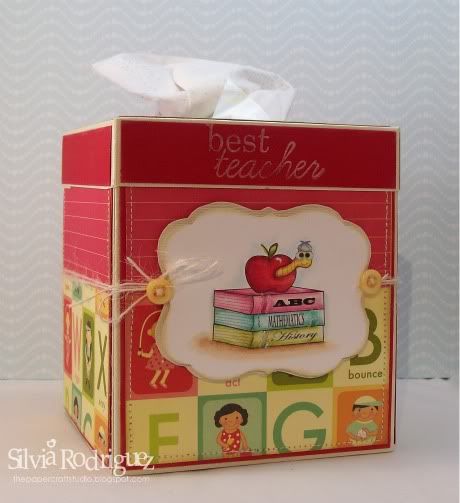 I will come back again this week to share another card I made… see you then!!
Thanks for stopping by!