…and it has been such a sweet one for me and my little ones. We have been having so much fun playing, visiting, and discovering new places. Hope you are enjoying this time of the year too!!
Anyway, today I have a new card to share with all of you. I used Beach Girl Hannah image for the card's focal point. As you may remember, she is one of the new images being released this month at By Lori Designs digi shop.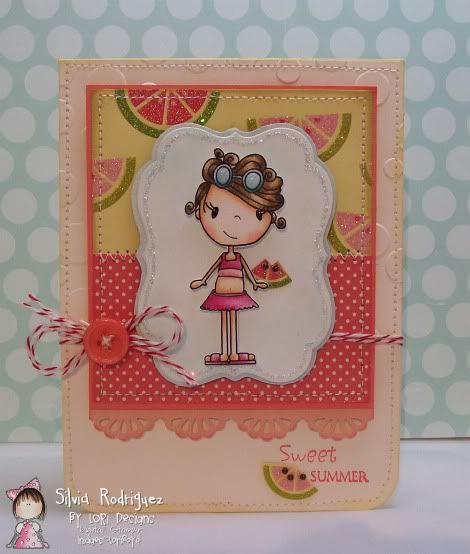 The little image was colored with pencils and copic markers. The delicious patterned papers are scraps I had from previous projects. I even cut out two tiny watermelons from the same paper to embellish the card. I placed one right next to her little hand and the other one next the sentiment. I also used tiny brown pearls for the watermelon seeds!!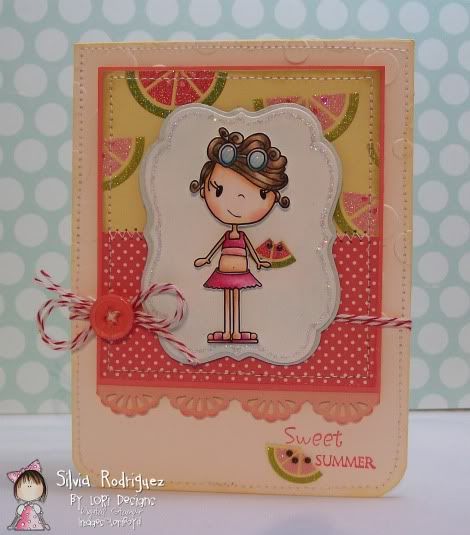 Some additional supplies/tools I used … EK Success border punch, red baker's twine, button, brown pearls, and a touch of glitter.
Well, girls I think my time is up for today! Please be sure to visit By Lori Designs blog to see what the rest of the team created with this sweet image.
Thanks for visiting again…and for all those sweet comments you left on my blog. It is such a joy to read them!!!
Gracias por tu visita! Mil gracias por lindos comentarios… es un placer enorme leer los!!!