Good morning sweet friends!
It has been a while since my last post….I know! Well, I have been having lots of fun changing the appearance of my little blog. I finally got rid of the pink polka dots background and added a new banner and background…etc...that I believe reflects my personality! At the moment, I am super crazy about this light blue color! Don't know if you have noticed that…I have used it on my cards lately too! I also decided to have only two columns on my blog…it took me a while to learn how to add a third one, but I think that my pictures will look better and there will be less distraction from the sides. I have made some little changes on my html as well…yes. …I have been brave enough to do that on my own! So, hope you like the new look!!!!
Hola queridas amigas! Gracias por visitar mi blog… les comentaba que en los últimos días le he hecho algunos cambios a mi blog y por eso motivo no había tenido la oportunidad de crear algo nuevo. Pero aquí le muestro mi mas reciente creación!
Here is a little card I created…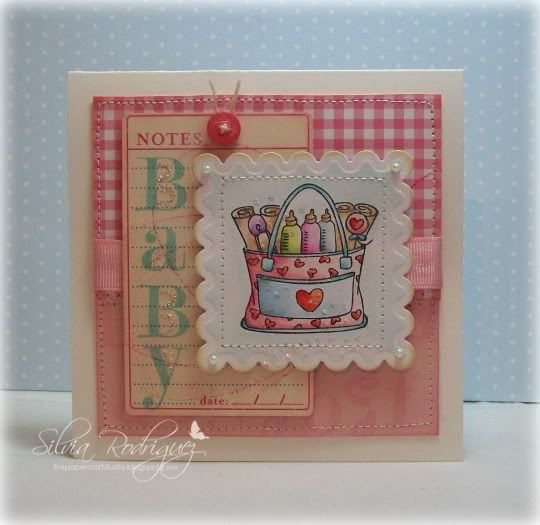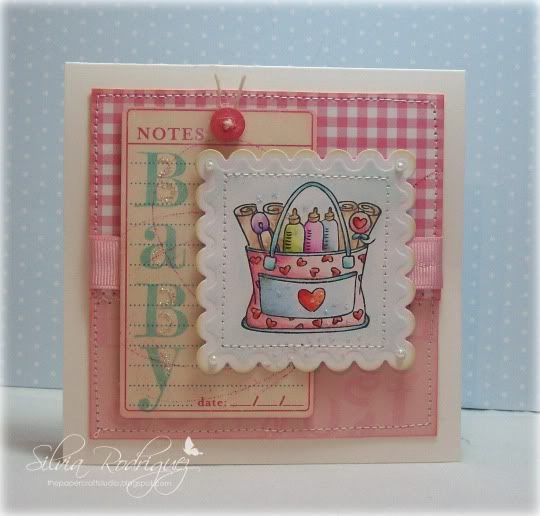 Tip: In case it happens to you….
While testing ink colors to stamp the letter background on the pink cardstock, I forgot to clean my stamp and contaminated my new blue ink pad with pink ink. For a moment, I was…what have I done!… sure at some point you have made the same mistake! Well, I was able to remove the pink ink with a clean make up sponge… I just rubbed it gently and the pink ink disapeared!
Un pequeño consejo si por error contaminas tu tinta!
Mientras buscaba el mejor color para imprimir las letras en el papel rosado olvide limpiar el sello y transferí tinta rosada en la almohadilla azul… Si eso te sucede, toma una esponjita de maquillaje nueva y remueve la tinta…funciona como borrador!
I was trying to keep this short… not today! Thanks for stopping by…see you next time!