Hello dear friends! …It feels great to be back… and to be able to share something that I have created just for me and my little one.

I am really enjoying the fact that I can just sit down and create whatever my heart desires. It has been a while since I felt this way…and trust me it brings me a lot of joy! The other day, I was just visiting the TSG blog and found a gorgeous inspirational photo, so I decided to create a card based on it. Here it is!
I created this little card for my little boy who just turned four yesterday!

He is the sweetest boy …we all adore him!
Below, you will find the materials used to create these cards. Thank you so much for stopping by and for all your sweet comments!
Have a lovely day!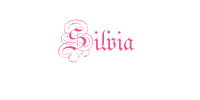 Materials:
Stamps: Bella, PTI, and Recollections
Papers: Cardstock, DP: Pinkpaislee and Imaginise.
Coloring: colored pencils and gamsol.
Other: buttons, glitter, Bella stamps.