Happy Monday everyone! It is such a beautiful day today. The weather is perfect for outdoor activities…see that's why I love fall. Hope you are enjoying your day too!!! Anyway, it is time for another challenge over at
The Pink Elephant blog
. This week, I got to play with one of the new images from
Claudia and Company
. I am happy to introduce
Princess Chloe
~ isn't she the cutest? I just adore her because it reminds me the little princess I have at home. By the way, this week we have a theme challenge and that is Childhood.
So, here is what I made with this super cute image!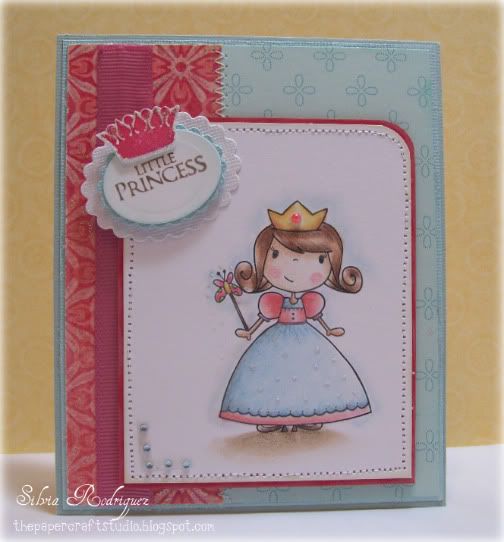 I colored
Princess Chloe
with my prismacolor pencils and gamsol. I used shades of blues and reds to color her little dress. It is not pink as it seems! I added glitter on the dress for a little sparkle. I got that idea from a little princess dress that my daughter has in her closet. Inspiration is everywhere, even in your children closets.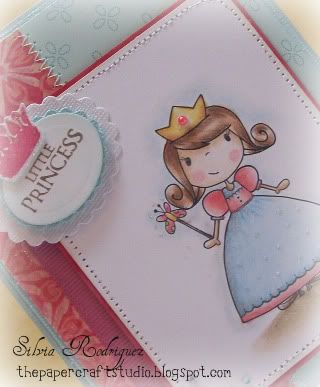 Okay girls, I think that's all for now. I need to go back to my daily activities... cleaning, pinking up little messes and so on... I will catch you later!
If you are looking for my inspiration, please be sure to stop by
The Pink Elephant blog
to see the beautiful creations by the rest of the DT.
Thanks for looking and for taking the time to write me your sweet comments!
Have a splendid day!