ETA:
There is a fun challenge go on at the
Integrity Design Team Challenge blog.
I just entered this card, and wanted to let you know so you can play along too.
Good morning peeps and welcome back to my blog! I have a card to share today with all of you. It is such a pleasure to introduce the newest digi stamp from Dulces Ideas Deseños. "La brujita" (the little witch) image is so adorable and so much fun to color. So, here is the card I made, hope you like it!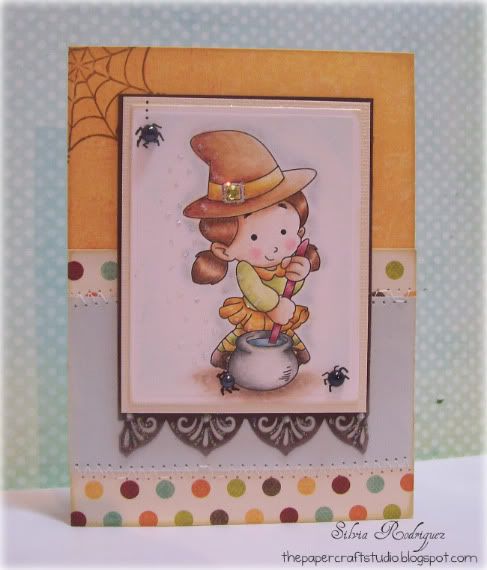 I created the little spiders by using a black pearl and a sharpie marker to draw their little legs. I also stamped the spider web on the upper-left corner of the card. Hope you can see all the sparkle around the image, it looks like magic powder ~ at least that's what my little girl would say!
Anyway, I hope you like this sweet and fun image as much as I do. Please be sure to visit Dulces Ideas Diseños to see what the rest of the DT has created for this release.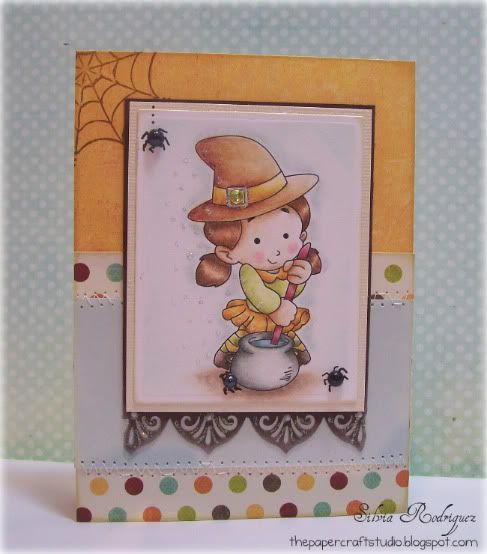 Okay girls my time is up… my little one is calling me because it is reading time!!
Thanks for visiting again… have a sweet day!