Happy Friday everyone! Just popping in quickly to share a little tag I made today. It has been a while since I made one and this little image is so perfect for this kind of project. Before I share this sweet tag, I would like to thank all of you who have left such sweets comments on my blog during our By Lori Designs blog hop. I truly appreciate your kind words!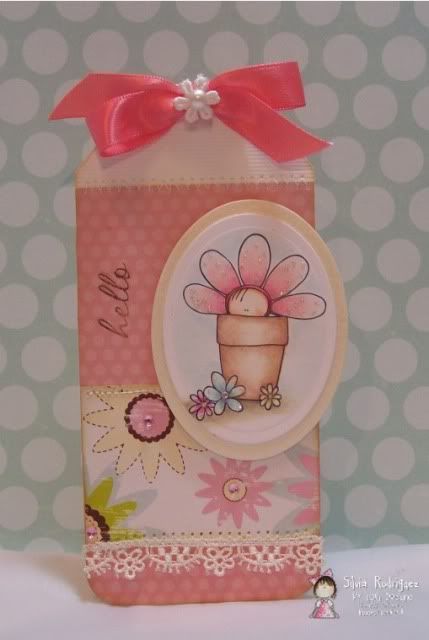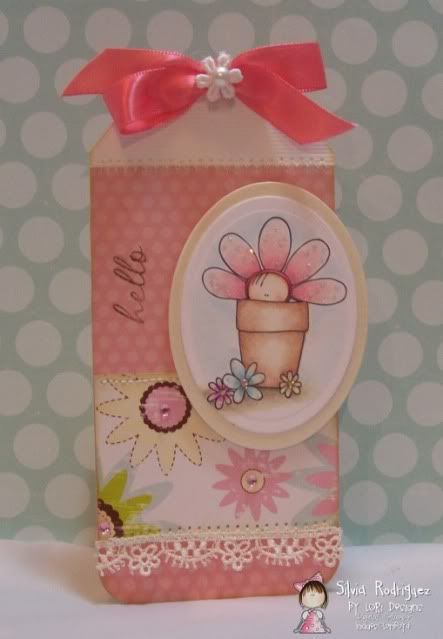 I used my Cricut machine to create the tag. Right after I cut it, I decorated with pretty papers and my favorite embellishments. The lace, button, and ribbon are from my stash. The "hello" sentiment is from PTI.
That's all for now! It is almost bedtime and my little ones are ready to go to bed.
Thanks for stopping by!
Gracias for tu visita!