Hello peeps!!! Just popping in quickly to share one of the little cards I have been working on. I finished it the other day and couldn't share it until today. My sweet little girl has been very sick and on top of that there has been several activities in her school that I needed to attend. I'm so proud of her that even though she was not feeling well, she got up early in the morning on Saturday to attend her honor concert where she was representing her school. So, here I am today sharing something that I made especially for you ~ enjoy!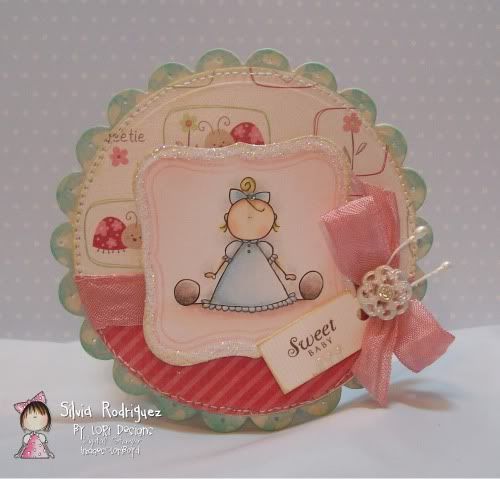 I have wanted to make another round card for quite some time but I was waiting…I guess… for the right image. The other day, I got the cutest image from Lori's shop, By Lori Designs, which I knew it was the perfect image for the layout I had in mind. This sweet image is called Baby Megan. If you would like to purchase it, just click here!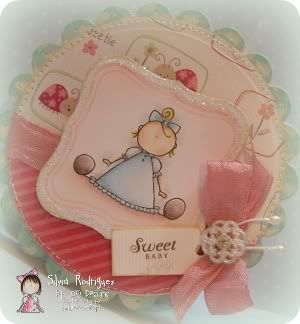 I colored the image with a combination of Copics markers and colored pencils. I used the following spellbinders dies: large circle, scalloped circle, and the label. To embellish my card, I tied a bow with Vintage ribbon, added a button, sprinkled tons of glitter on the label die, and placed some tiny pearls on the little sentiment tag.
That's all for today, I hope to be back soon!
Thanks for visiting and for taking the time to write your comments. I really appreciate your kind words. Have a happy and wonderful Sunday!