Hello everyone! It is Monday again and I am so excited about it because I get to share my new creation with all of you. I made this card for our new challenge over at The Pink Elephant blog. This week, we have a recipe challenge and it consists on using ribbon, lace, and buttons on your card. These are my favorite embellishments and I was so happy to be able to use them on my card.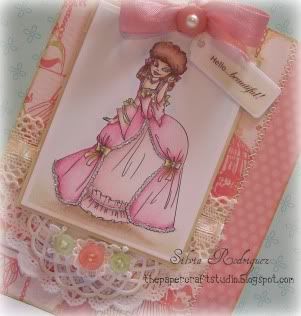 If you are wondering where that beautiful image came from, well it is from our wonderful sponsor Anita Be Stampin. This is Nellie…isn't she beautiful? I used a soft shade of pink to color her dress because I wanted to give her a soft look.

I used a darker shade and didn't like how it looked, so I ended up coloring her again… but it was worth it! I colored the image with copics and colored pencils.
I created my own sentiment because I didn't have anything to go with the image.

I also sprinkled a little bit of glitter on the dress' lace after I colored it with my marker.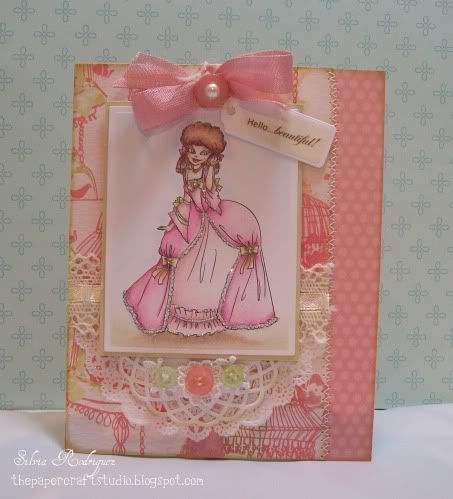 I will be sharing this card at The Shabby Tea Room.
Thanks for stopping by!