Hello there! I am ready to share another card I made for Sparkle Creations Rubber Stamps. If you missed yesterday's post, here is the link! Anyway, I created this card with one of the two new images Sparkle will be releasing during this month. I am delighted to introduce FOOTBALL JOSH image!!! This is the new kid on the block…handsome… isn't he?
Here is my card ~ enjoy!!!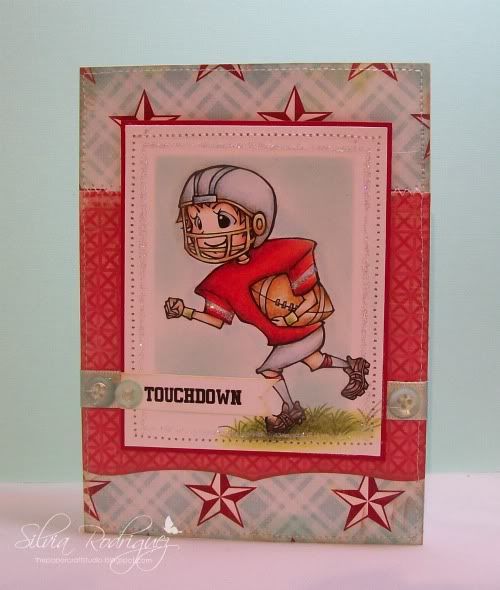 …and here is a closer look!!!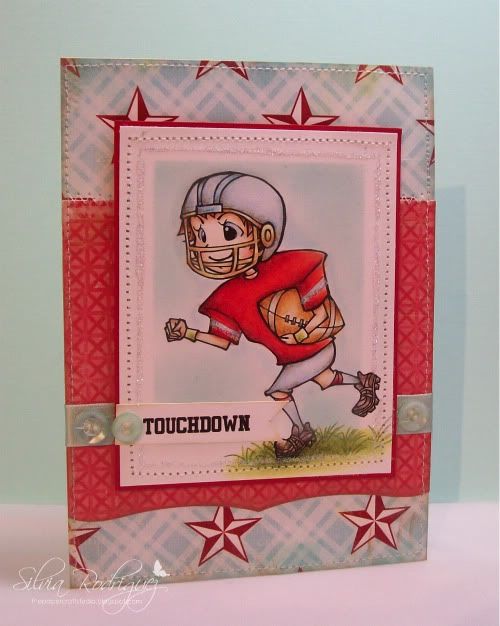 Should I skip the part where I mention the coloring medium? Better not… in case you are visiting my blog for the first time!!! All the coloring was done with prismacolor pencils. I used copic markers to color Josh's skin! The pretty papers are from Lily bee design and Crate. The image comes with two sentiments and the "TOUCHDOWN" is one of them.
Be sure to visit all rest of the SCRS designers for more peeks of Football Josh.
Sparkle
will be giving away a Football Josh to one lucky person! For a chance to win, you need to comment on all of the designer's blogs (list below). Then head on over to the
SCRS blog
and comment on the Josh post. You have until midnight EST each day to comment. The lucky winner will be announced the following day!
Sparkle Creations Rubber Stamps Store
Sparkle Creations Rubber Stamps Blog
Alice Wertz
Kim Yu
Shaela Odd
Silvia Rodriguez
~ You're here!
Simonne Clay
Sparkle Smith
Stephanie Kraft
Thanks for stopping by!!
See ya!